AMcomm Telecommunications Inc.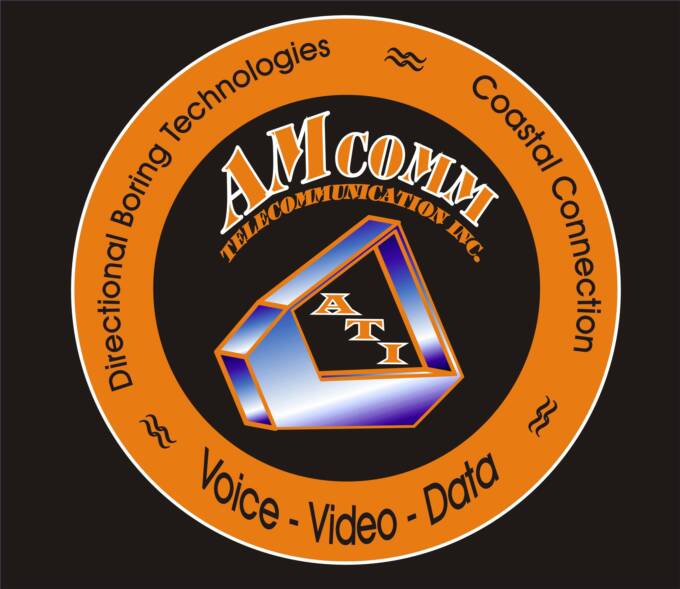 When It Has To Be Right ...

Build With Experience!

Quality Communication & Electrical Services Since 1991

Priority One!


It is of the utmost importance to our management team and employees that we continually strive to maintain a high level of client satisfaction across the board for overall telecom service in categories such as quality, innovation, reliability, customer support, and value.

Our Mission is to provide top quality service and supplies at cost effective prices to all of our customers, both large and small. We know that our first responsibility is to the commercial and residential customers who utilize our services. Our strong financial position will enable us to become the market leader, locally and then nationally.
In carrying out our day-to-day

business we aim to:

Follow the philosophy that our customers and employees are the two most valuable assets of the company. We actualize this philosophy by producing unrivaled results for our clients while maintaining a satisfied and enthusiastic workforce.

Treat our employees with respect, provide a safe working environment and pay a fair wage, thus giving our customers guaranteed quality workmanship and cultivating a positive work atmosphere.

Be considered the forerunner in customer service and satisfaction within our industry on account of our exceptional performance in each of our interrelating departments.


Through a long-term commitment to this mission, we will be known as a company that strives to provide quality and affordability to all of our customers. Our customers, vendors and employees see AMcomm Telecommunications Inc. as a guaranteed, dependable, high quality service and as a source of wide ranging knowledge of all aspects of telecommunications needs.

We anticipate AMcomm Telecommunications Inc. to one day be known as the go-to company for quality sales, service and construction in the Telecommunications industry. Employing trained professionals in all divisions, AMcomm's guarantee of quality will give us the distinction and reputation of industry leader.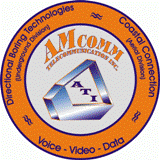 Directional Boring

Technologies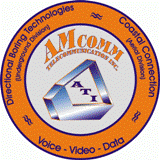 AMcomm Telecommunications Inc. merged with Michigan-based Directional Boring Technologies Inc. in July of 1998. This union has proven to be successful in establishing ourselves as one of the leading firms in the underground utility and horizontal directional boring industry. Our clients recognize that our vast experience and large asset base allows our firm to meet deadlines that can not be accommodated by most of our competitors in today's market.

AMcomm Telecommunications Inc. completed its acquisition of Michigan-based Coastal Connections in November of 1999. The addition of this aerial fiber and utility company has established our firm as a "one-stop-shop" for all facets of underground, aerial and infrastructure services to our clients.